About Alif Semiconductor
Alif Semiconductor was founded with the vision to address the rapidly growing market need for scalable and secure AI-enabled 32-bit microcontrollers that are genuinely power efficient. This need led to Alif Semiconductor's creation of a new class of embedded microcontrollers, or fusion processors, that enable seamless integration of technology for everyday life by unlocking innovative low-power techniques, unparalleled functional integration, accelerated artificial intelligence & machine learning edge processing, high security, and operating system diversity.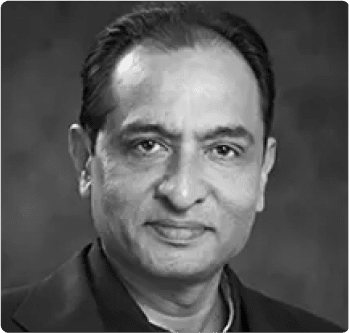 Syed Ali
CEO & Co-Founder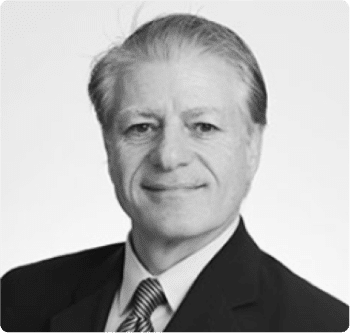 Reza Kazerounian
President & Co-Founder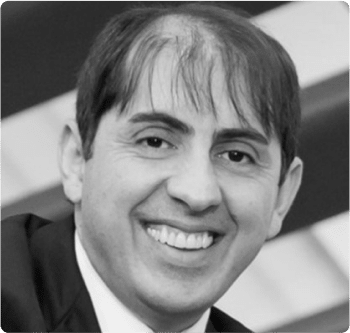 Babak Bastani
VP of Wireless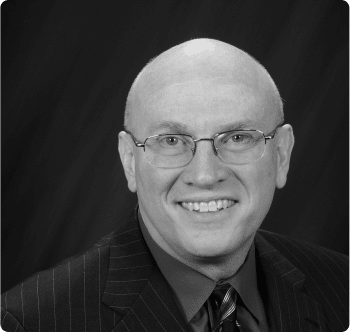 Steve Pancoast
VP of Software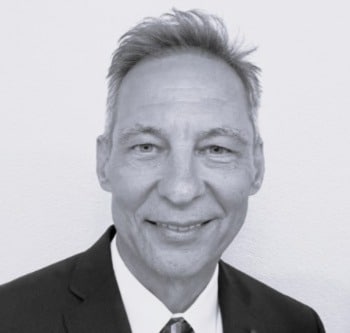 Mark Rootz
VP of Marketing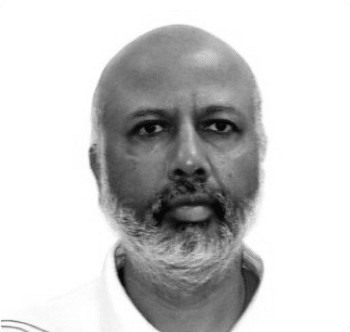 Zaheer Syed
VP of Worldwide Operations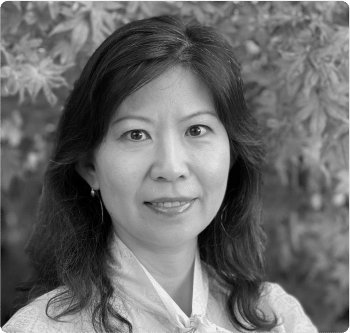 Joy Wu
Corporate Controller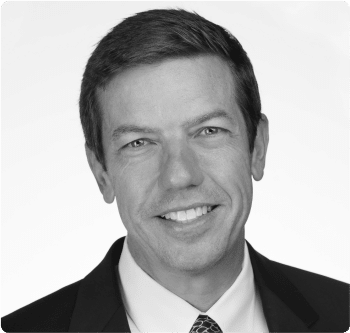 Mike Yousef
VP of Worldwide Sales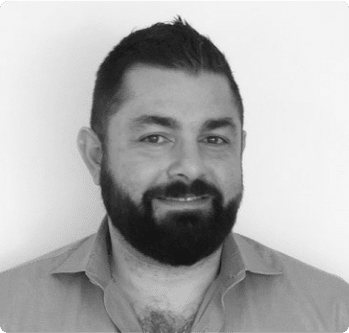 Edward Youssoufian
VP of SoC Design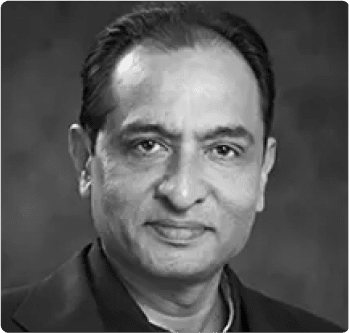 Syed Ali
Syed co-founded Cavium Networks, where he served as President, CEO, and Chairman of the Board. Syed's timely vision and leadership in secure high-performance networking equipment enabled him to take Cavium public in 2007 (NASDAQ: CAVM), grow the company's revenue to $1B+, and close an acquisition by Marvell Technology for $6B+. Prior to this Syed served as VP of Marketing and Sales at Malleable Technologies, where he was a founding management team member, leading to the acquisition by PMC Sierra. Mr. Ali also served as Executive Director at Samsung Electronics where he started the flash memory and CPU businesses. Syed received a BSEE from Osmania University, Hyderabad, India and an MSEE from the University of Michigan. Mr. Ali was named winner of the Ernst & Young Technology Entrepreneur of The Year 2008 award for Northern California, an award recognizing those who build and lead dynamic, growing businesses. Syed continues activities that give back to the engineering community.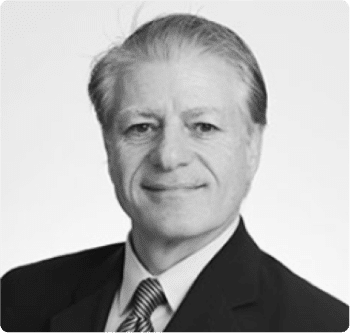 Reza Kazerounian
Reza Kazerounian is an innovative leader who has been recognized for building and managing multibillion-dollar businesses in the Automotive and Industrial sectors, as well as IoT solutions. He is well known for his work in the areas of microcontrollers, embedded processing, and connectivity. Prior to co-founding Alif Semiconductor, Reza was the Senior Vice President and General Manager of the Microcontroller and Connectivity Business Unit at Atmel Corporation until its acquisition in 2016. Prior to Atmel, Reza served as SVP and GM of Freescale's Automotive, Industrial, and Multi-Market Solutions Product Groups with annual revenue exceeding $2.7B, accounting for over 65% of corporate revenue. Under Reza's responsibility, this business consisted of the Microcontroller, Connectivity, MEMS sensors, and Analog Product divisions. Prior to Freescale, Reza served key appointments at STMicroelectronics. He served as the CEO of STM Americas region until March 2009. Prior to this, he was the Group Vice President and GM of the Smart Card Security and Programmable Systems Memory Divisions at STM corporate based in Geneva, Switzerland. Reza holds a B.S. degree from the University of Illinois, Chicago and a Ph.D. from the University of California, Berkeley, all in Electrical Engineering and Computer Sciences.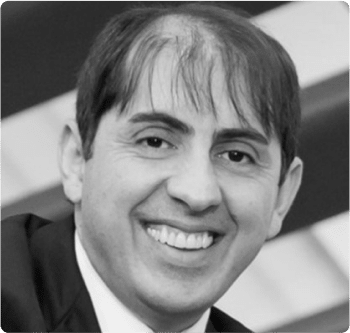 Babak Bastani
Babak is a veteran figure in the wireless and semiconductor industry with over 30 years at the cutting edge of technology, and a hugely successful track record in change management and creating value, most recently as the CEO of Endura Technologies and EVP of Ensigma BU at Imagination Technologies. Prior to that, Mr. Bastani was the COO at Cambridge Touch Technologies and SVP of Engineering at Samsung Electronics. Mr. Bastani has held senior leadership roles at top semiconductor and OEMs including VP of chip global design at Cambridge Silicon Radio and Executive Director of R&D at Freescale Semiconductors where he was a key contributor in the successful turn-around of the wireless division and the subsequent sale of the company to the private equity consortium. Babak has a Bachelor of Engineering degree in Electrical Engineering with first class honors from Kings College University of London and a master's degree in Satellite Communication Engineering from the University of Surrey, Guildford. His strong technical background includes over 20 issued U.S. Patents with several others pending.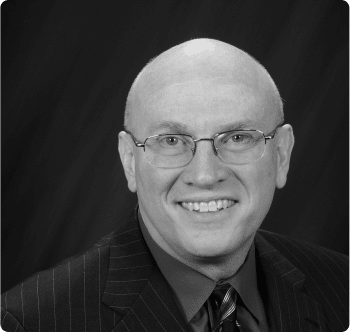 Steve Pancoast
During his career, Steve has been a leader focused on innovation, business development and execution at multiple fortune 500 companies. He has directed multiple large R&D organizations spanning international sites and has managed the development of award-winning hardware and software products, from concept through production. Steve joined Alif Semiconductor in March 2019 as VP of Software & Systems Engineering where he leads the Software Development, Systems Engineering and Applications teams responsible for supporting Alif's revolutionary IoT AI/ML MCU products. Prior to joining Alif Semiconductor in March 2019, Steve was COO of Secure Thingz and was responsible for Development Engineering and Operations of embedded security solutions for IoT. Prior to joining Secure Thingz in Oct 2016, Steve spent three years at Atmel as VP of SW, Tools and Applications for the MCU/MPU Organization. Prior to joining Atmel in May 2013, Steve spent four years with Freescale as VP of Product Solutions for the Automotive and Industrial Solutions Group (AISG). Before joining Freescale in 2009, Steve spent 10 years at STMicroelectronics, where he most recently served as Sr. Director of the U.S. Consumer Application Labs and prior as Director of R&D in working in AIX en Provence France the for the Microcontrollers Division. Steve holds a bachelor's degree in Computer Science from Texas A&M University, and he holds more than 30 patents in the areas of PC power management and processor architecture and software systems.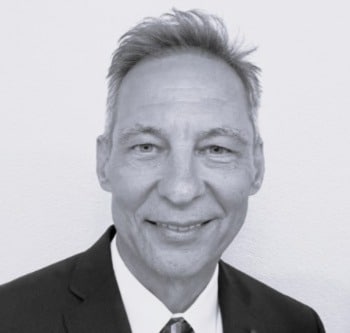 Mark Rootz
Mark Rootz, VP of Marketing at Alif Semiconductor, is a business and technology executive with 35+ years' experience who specializes in semiconductor product definition, productization, go-to-market, business development, and team building. He previously held positions in these roles at leading companies such as STMicroelectronics, Freescale, and Renesas. Mark began his career in systems engineering for networked avionics, then automotive powertrain control before moving to the semiconductor industry in the realm of microcontrollers, microprocessors, and connectivity. His technology areas of focus include embedded processing and control, artificial intelligence/machine learning, low power wireless communication, and extreme low-power semiconductor techniques. Mark holds BSEE and MSEE degrees from the University of Missouri – Rolla.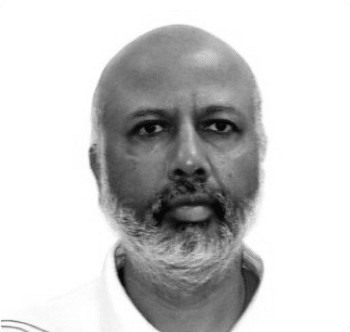 Zaheer Syed
VP of Worldwide Operations
Zaheer leads the Worldwide Operations team at Alif. Zaheer has over 30+ years of Semiconductor Operations experience managing end to end aspects of Operations including Product, Test, DFT, Foundry, board and package engineering, Quality and Reliability and Planning and Manufacturing including overseas operations. Prior to joining Alif, Zaheer was at Innovium for 3+ years as VP of Operations until acquired by Marvell and was SVP, Global Operations Engineering at Marvell. Before Marvell, Zaheer was at Cavium for 17+ years. He joined Cavium Inc., at early stage as VP of Operations and was responsible of establishing and growing Operations team thru IPO for 17years and until it was acquired by Marvell with revenue run rate of >$1B+/year. Zaheer earned a MSEE from the Arizona State University, Tempe, AZ and BSEE from the Osmania University, Hyderabad, India.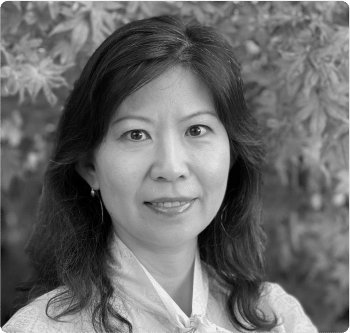 Joy Wu
Joy has over 25 years of experience in corporate finance, international accounting, corporate income taxes, treasury, and merger & acquisitions. She previously served as Vice President, Corporate Controller for Cavium, Inc. (Nasdaq: CAVM). Joy played a key role in the company's successful IPO in 2007 and managed the Company's finance through both organic growth and multiple international acquisitions until 2018, when it was successfully acquired by Marvell. She is now the Corporate Controller of Alif Semiconductor overseeing all financial operations. Joy started her career as a tax associate at KPMG in the New York office. Joy earned both bachelor's and master's degree in accounting from the University of Texas at Austin.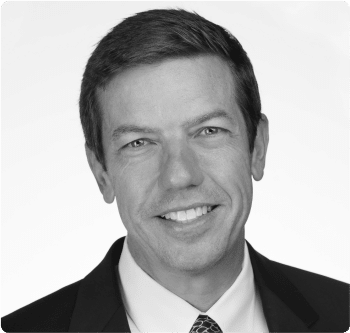 Mike Yousef
When a small group of people believe in a common goal, nothing is impossible. Mike has spent his career building high performing teams and helping companies achieve their full potential. During a long career at STMicroelectronics, Mike led the Computer and Peripherals Business Unit with over $1.2B in annual revenue from some of the largest names in technology. He then became WW VP of Sales and Marketing for STEC and oversaw revenue growth in excess of 300% which led to a successful sale to Western Digital Corporation. Having worked in large multinationals, as well as smaller companies intent on creating new markets, Mike strongly believes that people always buy from people they trust. With a 30 year old BSEE in his pocket and a relentless quest to solve the toughest challenges, Mike is helping Alif Semiconductor build the teams, systems, and trust with customers, that can accomplish the impossible.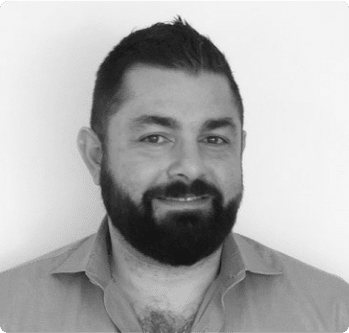 Edward Youssoufian
Edward serves as Alif's Vice President of SoC Design, responsible for advanced custom silicon and hardware development across Alif's entire product line. Prior to Alif, Edward held senior positions at NXP and Atmel, where he was responsible for design of Mobile and IoT focused Connectivity SoCs, Wireless Microcontrollers, RFID/NFC ICs, and security devices. Previously, he was a founder at Newport Media, an IoT connectivity solutions provider that was acquired by Atmel in 2014. He holds bachelor's degrees in Electrical Engineering and Nuclear Engineering from UC Berkely, and Master's degree in Electrical Engineering from UCLA.